Events, Exhibitions, Workshops
---

INTERNATIONAL SUMMER ACADEMY
of gemstones & jewellery at Campus Idar-Oberstein
August 13 – 24, 2018
For the fourth time, the International Summer Academy organizes workshops for beginners and professionals at Campus Idar-Oberstein, Trier University of Applied Sciences.
Under the guidance of renowned artists, the participants will discover new techniques that can be implemented in their own artistic practice.
I will lead the seminar "Global identity and fusion design" from 13 – 17 August. We create contemporary jewellery by reflecting on your personal history and cultural identity – all materials and techniques are welcome. The workshop focuses on a creative crossover using multi-media. With a challenging conceptual design process, you will also gain knowledge of diverse technical means for transforming your ideas into stunning jewellery pieces.
Participation still possible!
Information and registration at
www.jewellery-summer.academy
---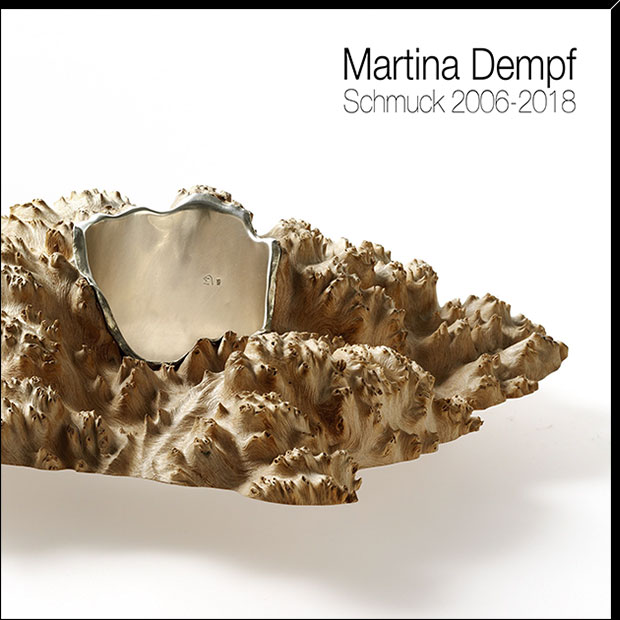 MARTINA DEMPF: WOOD – COCOONS – HYBRIDS
JEWELERY 2006 – 2018
I have just published a catalog with examples of my work since 2006 until today. The focus is on forms from nature, reflected in silver and other materials that fascinate me. Barbara M. Henke writes under the heading "Touching Wood – And Other Materials in Martina Dempf's Jewelry": " With the transformation into an object meant for the human body, the artist removes the transience from the natural material, drawing the viewer's attention to the beauty of the new artistic form … "
The catalog has 48 pages,
texts in German and English,
with numerous color photos
You can order it for the price of
12 EUR plus shipping costs.
Please use the contact form.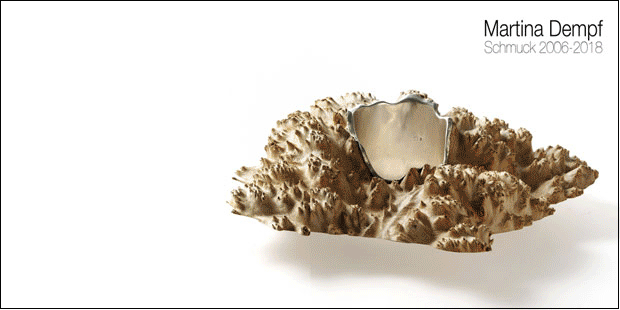 ---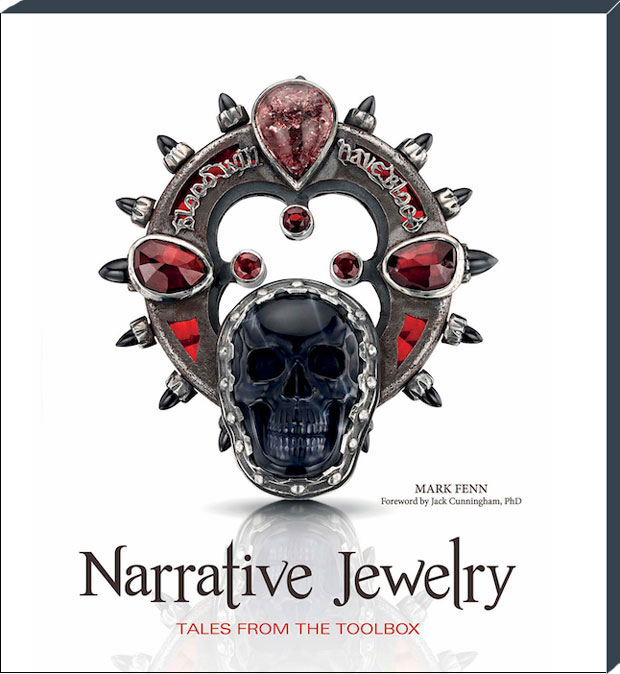 NARRATIVE JEWELRY: TALES FROM THE TOOLBOX
With my brooch "Snowdon in Exile" I am represented in a new book by Mark Fenn. "Featuring 450 full-color photos and 241 of the world's foremost narrative jewelry makers, this book showcases the best of what today's makers have to offer us: jewelry that's designed to evoke a range of thoughts and feelings."
Mark Fenn
Narrative Jewelry: Tales from the Toolbox
Foreword by Jack Cunningham, PhD
Published by Schiffer Publishing
www.narrative-jewellery.com
---
Please, see also my actual videos und interviews:
Media + Video
---