Events, Exhibitions, Workshops
---

Since you are currently unable to visit me, you will find some work in the showroom of galerie forum
---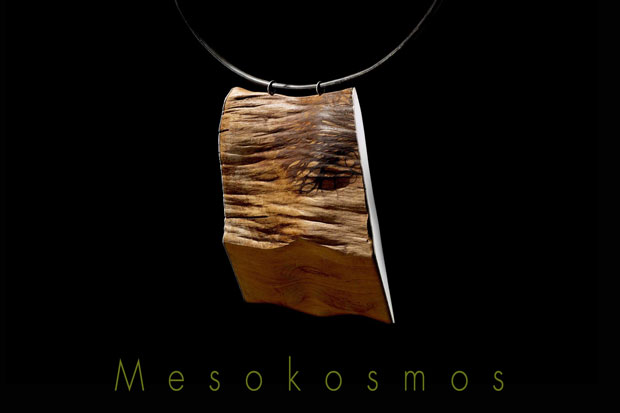 MESOCOSM – Origin and Process
Jewellery and Photography Martina Dempf
ute köhnen · schmuck galerie und werkstatt
Linienstraße 141 · Berlin-Mitte
Phone: 030 27594034 · www.ute-koehnen.de
Opening: 30. April 2020, 18-21 Uhr
Gallery Weekend: 1.-3. May 12-18 Uhr
Exhibition 4.-15. May
Tue-Fri 12-18 h, Sat 12-16 h
and by appointment
Mesocosm describes phenomena of common human experience. Our intuitive cog-nitive faculties are adapted to a world we can observe with our unaided senses. My jewellery objects and photographs focus on the analogue and natural world, in contrast to a more and more virtual digital world.
---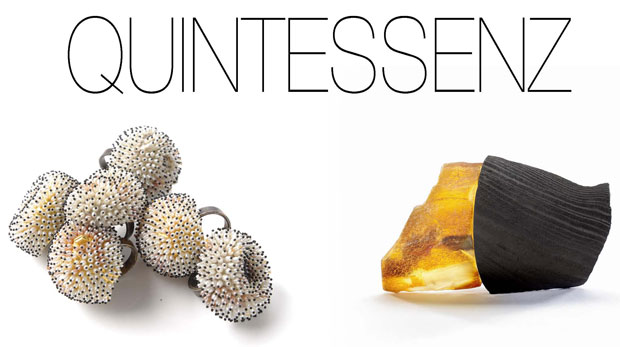 Due to the Corona crisis the exhibition has to be postponed to a later date. I will announce the new date in time.
21. March – 5. April 2020
Exhibition
QUINTESSENZ
with SAM THO DUONG and SUSANNE ELSTNER
Using nature and its elements as source material and source of inspiration, Susanne Elstner creates works of charcoal, amber, silver and gold, while pearls, avocado seeds and recycled yoghurt containers inspire Sam Tho Duong's creations.
Article on the exhibition from ART AUREA (in german, pdf) Quintessenz
Sam Tho Duong www.gogotho.de
Susanne Elstner www.schmuckgoldschmiede.de
Atelier Martina Dempf in the Remise
Fraenkelufer 44 at IBA-Hof, Berlin-Kreuzberg
Phone 01577 1970914
---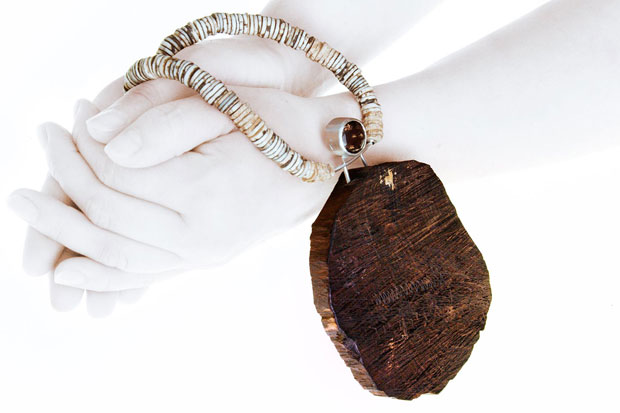 BLAST OFF!
San Francisco Tribal & Textile Art Show
February 21-23, 2020
Vicky Shiba
Fort Mason Center, San Francisco, Ca
I am glad to present a selection of my African and Asian inspired jewelry works with Vicky Shiba.
---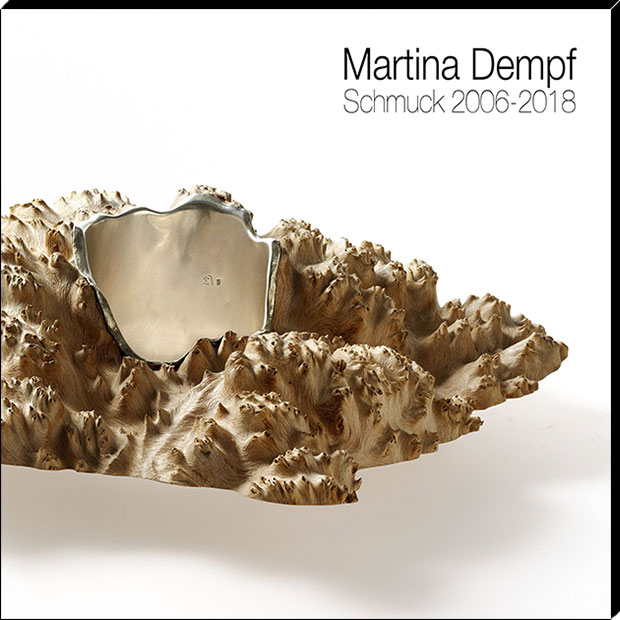 MARTINA DEMPF: WOOD – COCOONS – HYBRIDS
JEWELERY 2006 – 2018
I have published a catalog with examples of my work since 2006. The focus is on forms from nature, reflected in silver and other materials that fascinate me. Barbara M. Henke writes under the heading "Touching Wood – And Other Materials in Martina Dempf's Jewelry": " With the transformation into an object meant for the human body, the artist removes the transience from the natural material, drawing the viewer's attention to the beauty of the new artistic form … "
The catalog has 48 pages,
texts in German and English,
with numerous color photos
You can order it for the price of
12 EUR plus shipping costs.
Please use the contact form.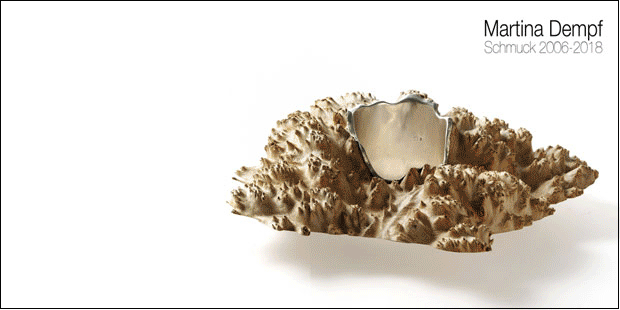 ---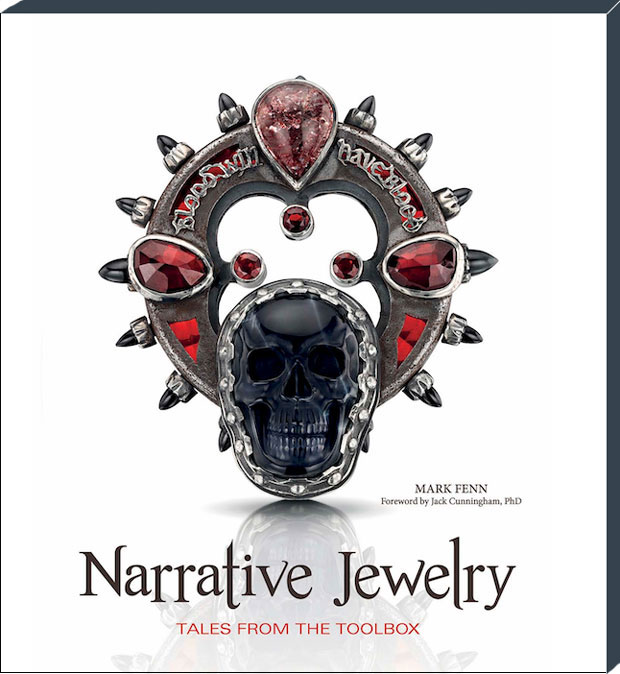 NARRATIVE JEWELRY: TALES FROM THE TOOLBOX
With my brooch "Snowdon in Exile" I am represented in a new book by Mark Fenn. "Featuring 450 full-color photos and 241 of the world's foremost narrative jewelry makers, this book showcases the best of what today's makers have to offer us: jewelry that's designed to evoke a range of thoughts and feelings."
Mark Fenn
Narrative Jewelry: Tales from the Toolbox
Foreword by Jack Cunningham, PhD
Published by Schiffer Publishing
www.narrative-jewellery.com
---
Please, see also my actual videos und interviews:
Media + Video
---