Events, Exhibitions, Workshops
---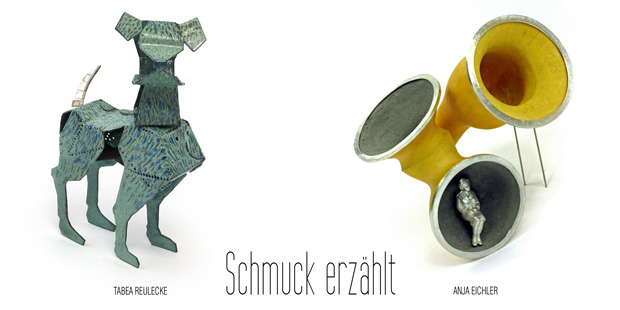 22. March – 7. April 2019
TABEA REULECKE | ANJA EICHLER
Schmuck erzaehlt – Narrative Jewellery
Vernissage Fr 22. March from 19 h
Exhibition Wed-Sat 14-19 h
Finissage Sun 7 April 14-19 h
Narrative jewellery – the works of both artists express surprising statements and counterpoints. Tabea Reulecke's jewellery is informed by humorous, often ironic stories, while Anja Eichler's works visualize essential human experiences.
www.tabeareulecke.com
www.anjaeichler.com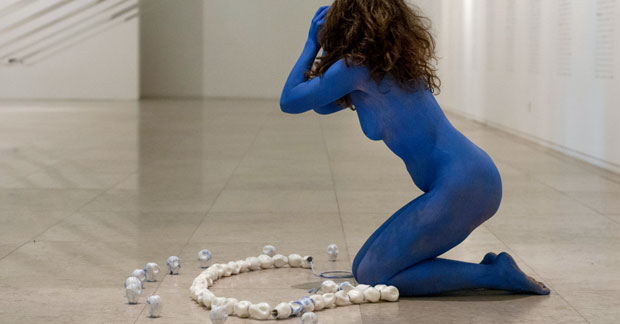 Sa 23. March 16 h
NATALIA OLARTE SALAZAR
Perfomance KALI
The Indian goddess "Kali" represents both creation and destruction. The Columbian artist addresses this antithesis in her performance.
For the event I ask for reservation because of limited space.
Atelier Martina Dempf in the Remise
Fraenkelufer 44 at IBA-Hof, Berlin-Kreuzberg
Phone 01577 1970914
---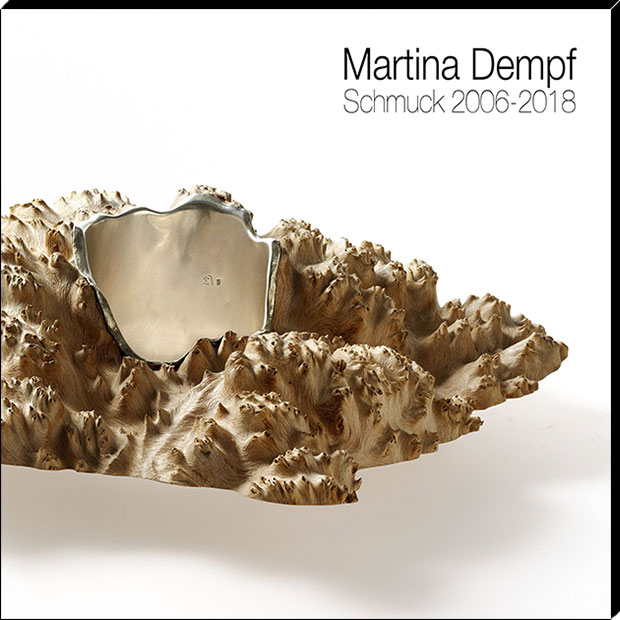 MARTINA DEMPF: WOOD – COCOONS – HYBRIDS
JEWELERY 2006 – 2018
I have just published a catalog with examples of my work since 2006 until today. The focus is on forms from nature, reflected in silver and other materials that fascinate me. Barbara M. Henke writes under the heading "Touching Wood – And Other Materials in Martina Dempf's Jewelry": " With the transformation into an object meant for the human body, the artist removes the transience from the natural material, drawing the viewer's attention to the beauty of the new artistic form … "
The catalog has 48 pages,
texts in German and English,
with numerous color photos
You can order it for the price of
12 EUR plus shipping costs.
Please use the contact form.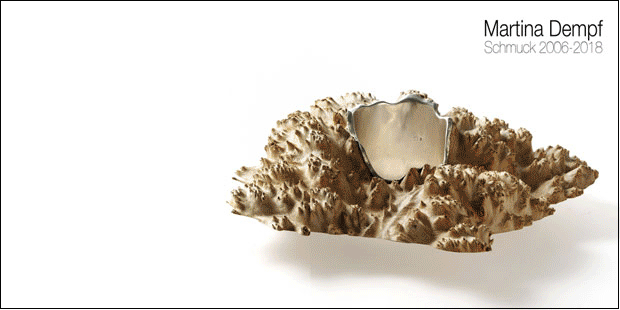 ---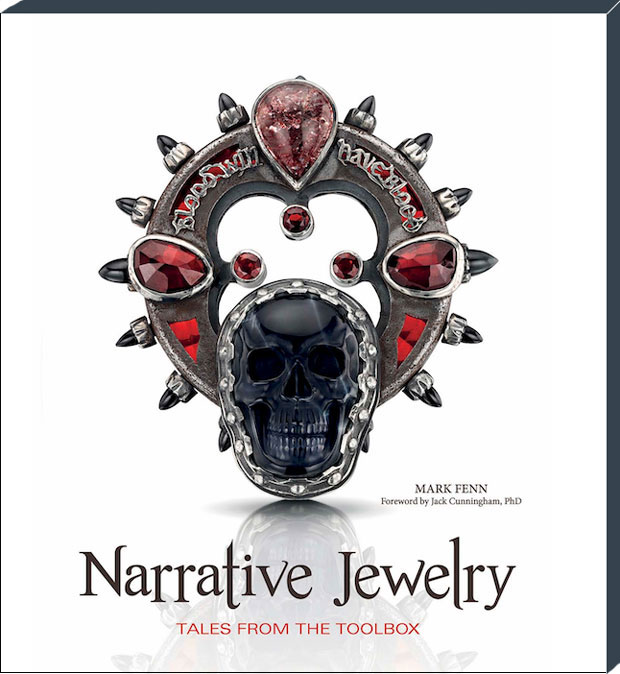 NARRATIVE JEWELRY: TALES FROM THE TOOLBOX
With my brooch "Snowdon in Exile" I am represented in a new book by Mark Fenn. "Featuring 450 full-color photos and 241 of the world's foremost narrative jewelry makers, this book showcases the best of what today's makers have to offer us: jewelry that's designed to evoke a range of thoughts and feelings."
Mark Fenn
Narrative Jewelry: Tales from the Toolbox
Foreword by Jack Cunningham, PhD
Published by Schiffer Publishing
www.narrative-jewellery.com
---
Please, see also my actual videos und interviews:
Media + Video
---