Events, Exhibitions, Workshops
---
---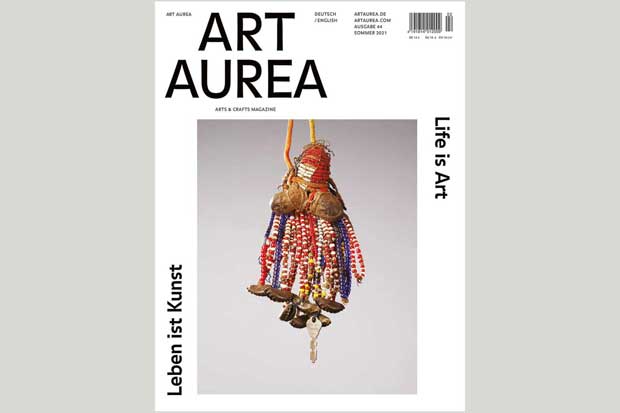 In the summer of 2021, ART AUREA reported on my exhibition "Proudly African – Jewellery Affairs" in a generous article. The publisher will be happy to send interested parties a free sample copy of this magazine without obligation – in the hope, of course, of finding new subscribers who enjoy an unusual and always enriching publication. All you have to do is send your postal address and the keyword "sample copy Art Aurea 44" to info@artaurea.de. The magazine is published quarterly and has been promoting contemporary arts and crafts for many years.
---
PROUDLY AFRICAN
Jewellery Affairs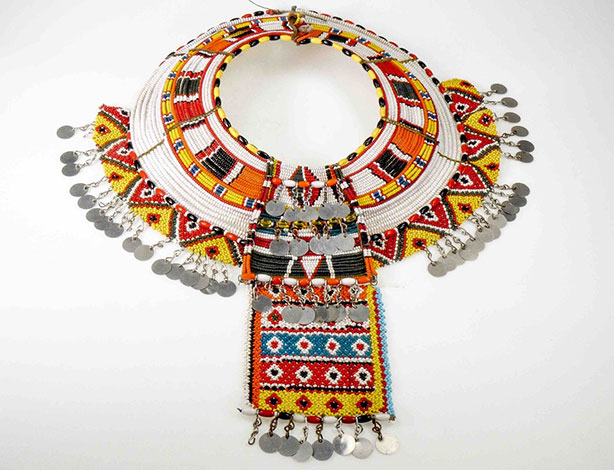 Many were interested in the exhibition, which was created in cooperation with the Bengel Foundation in Idar-Oberstein and the German Goldsmith's House and was shown at both locations. The exhibition curated by me included modern and ethnic jewelry from 10 African countries in the context of contemporary jewelry from Europe. A nice catalog has been published, as well as a detailed article in ART AUREA, https: // artaurea. de / 2021 / life-is-art /
---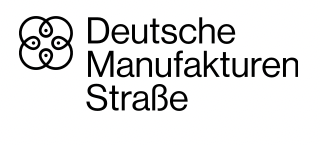 The German Manufactory Street is a project of the director's house in Berlin. The director's house is committed to a social revaluation of creativity and craftsmanship. The online platform presents the best manufactories (and in a broader sense: the creative handicraft). The most important manufactories can now be visited on various routes – digitally or physically. As one of only a few jewelry designers, I was recently included here: deutsche-manufakturenstrasse
---
TRANS-FORMA DREAMS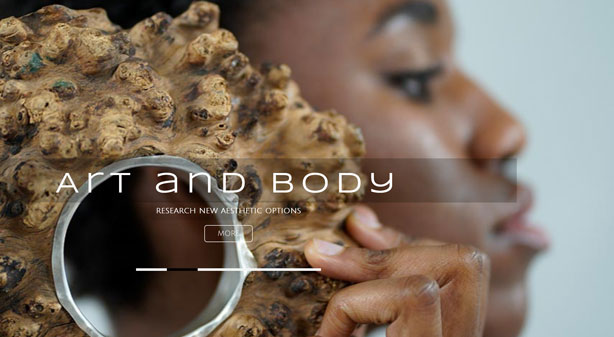 The Brazilian dancer, choreographer and art director Cristina Perera together with me, started a project on modern dance and contemporary art jewellery. Visit our new website: www.trans-forma dreams.com
---
PUBLICATIONS
---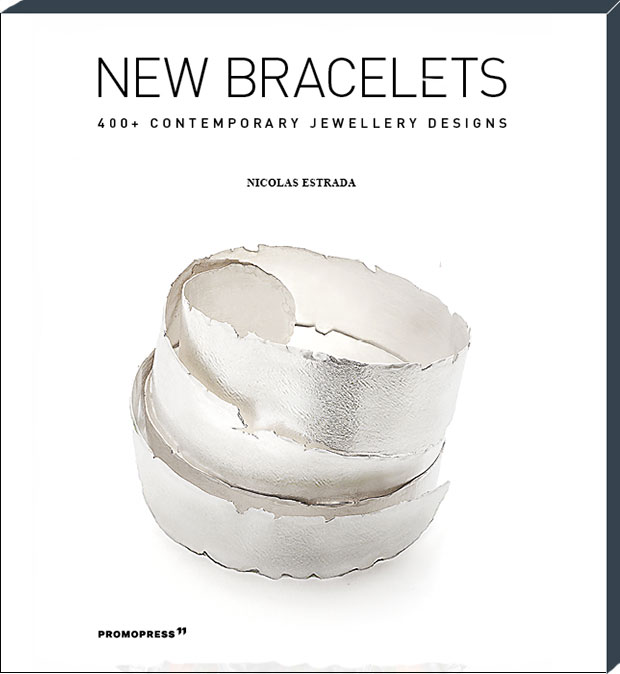 NEW BRACELETS
With 2 works I am presented in a new a publication by Nicolas Estrada. The book is available worldwide in English and Spanish versions.
New Bracelets features more than 500 photographs, gathering about 400 works by 200 jewellery contemporary artists. Prefaces of the book, specially written by Barbara Schmidt and Helen Britton, are included. The cover is illustrated with a piece by Australian jeweler Sim Luttin.
---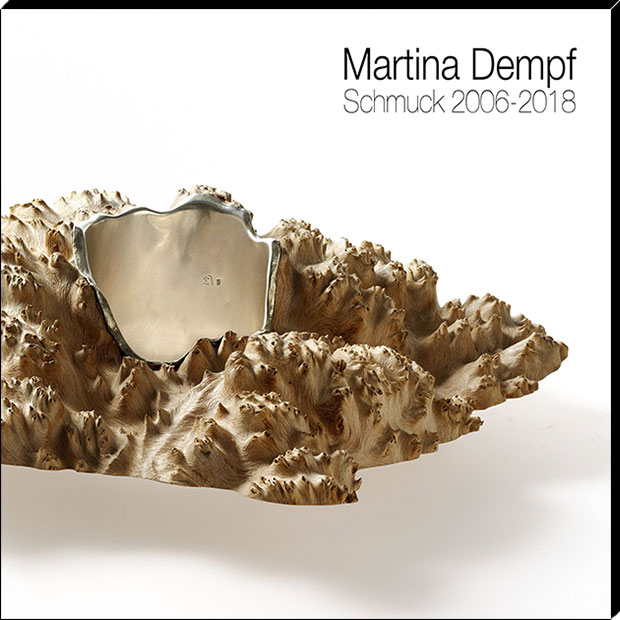 MARTINA DEMPF: WOOD – COCOONS – HYBRIDS
JEWELERY 2006 – 2018
I have published a catalog with examples of my work since 2006. The focus is on forms from nature, reflected in silver and other materials that fascinate me. Barbara M. Henke writes under the heading "Touching Wood – And Other Materials in Martina Dempf's Jewelry": " With the transformation into an object meant for the human body, the artist removes the transience from the natural material, drawing the viewer's attention to the beauty of the new artistic form … "
The catalog has 48 pages,
texts in German and English,
with numerous color photos
You can order it for the price of
12 EUR plus shipping costs.
Please use the contact form.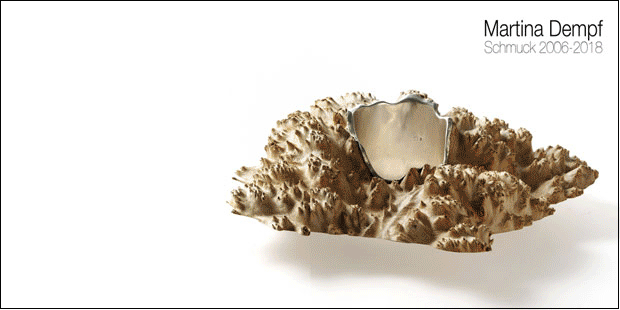 ---
Please, see also my actual videos, interviews, publications:
Media
---